Welcome to the WriterKMD blog, where I'll be offering writing tips, interviews, recs for good reads, and a new column "Treadmill Tuesday": recs for great podcasts I've found on creativity, music, psychology, or health and wellness, while slogging along on the treadmill. Everyone has a story, and I believe if we just listen, we can gain hope, help, inspiration or information from each other. Join me!

May 28, 2019
Treadmill Tuesday: For those looking for a funny podcast... you may like The Ron Burgundy Show, on I-heart Radio.

Season one has just wrapped, and the humor did not disappoint. If you like the Anchorman character: Will Ferrell as the inappropriate, confused, vulnerable, egotistical yet adorable Ron Burgundy, you'll love this podcast. His producer, Carolina Barlow, is absolutely perfect in her delivery and deadpan as well--and it serves the show well to have someone "sane" to bounce things around with and contrast his confusion. At the end of each podcast, she runs a "fact-check" which works perfectly. The two have absolutely perfect timing together. Though no mention of his love Veronica (Christina Applegate) or former news team (including Steve Carell), one can hope they'll also appear in the future, but until then, his guests have been fantastic: poetry with Peter Dinklage (Game of Thrones, Elf), meditation with Deepak Chopra, a psychic, a guy standing in a coffee line to talk about Christmas memories, and two random people he's stuck with in an elevator, just a few I enjoyed.

Since there are 15 episodes now available, you have your pick of episodes. See the list here. It's available on IHeart Radio podcasts and Apple podcast. --kmd
May 14, 2019

Treadmill Tuesday: The best podcast I found this week was...Billy Bob on an Oprah podcast, giving advice to creatives.
Hear a clip from actor/writer Billy Bob Thornton on Oprah's Master Class Podcast:
Listened to Oprah's Master Class podcast today (excerpt in this YouTube clip), as they pushed out recently a 2014 master class by actor, producer and writer Billy Bob Thornton, best known for "Slingblade," or Angelina Jolie's ex. While I'd never been a follower of his, I was struck by his wisdom, depth and humility. And I found his words something other writers might like to hear: a tale of encouragement.

What depth he shares. He talks of his early years, of moving to LA to try to be an actor in 1981, working at a pizza parlor clearing 96 dollars a week to make the $90 weekly rent--the only reward was eating powdered donuts and drinking a cup of rum on Friday nights. He worked at a saw mill, asphalt crew, carpenter's helper, drove a truck, whatever he could to keep going. Eventually, he hit it big. He tells people to keep their dream alive. Even now, he comes across as humble. He's still buying jeans at Old Navy for $29.95. Struggling, he learned, was "where the magic was, because your dreams are still alive."

He was deeply shaken by his brother's tragic death at 18. When he died, he says, "I've never trusted happiness since." He's grappled with a melancholy that "never goes away...I'm only 50% happy or 50% sad at any given moment."
But he's the first to remind writers, "And as an artist, [pain and grief is] where your stuff comes from." Don't give up.

And though it's not in this clip, the podcast offers more of his encouragement on creating. "All I ever wanted to do was be an artist." He hopes artistically some people will get his work, but he aims to be artistically satisfying to himself. Making money is icing on the cake.
But what I especially liked was his wisdom on how we need to root for each other again. Reality TV, and our pop culture has turned everything into a competition. It's about watching someone get upset, watching them losing. Look at Cupcake Wars, he mentions. Do we need to have it a competition? Can't we just do a show on making cupcakes?

This is when I stopped listening and wrote down his thoughts in my notes. And profoundly he said: "We need to write songs, and with a guitar that has only one string missing."

Look for it on Oprah's Master Class podcast.--kmd

April 9, 2019

Super excited to host the author, editor and writer extraordinaire Hope Clark on my blog today. I've been following her at least a decade--she's totally the real deal. Inspirational & a great writer and editor. Like me, she worked for the federal government for years before freelance writing. I've read several of her novels (Carolina Slade and Edisto Island mysteries) and non-fiction books (The Shy Writer Reborn) and highly recommend them. Since many of us switch gears from nonfiction to fiction writing, I've asked her if she has any tips to share with us today. Thanks Hope for taking the time to share what you've learned!

Six Tips for Nonfiction Writers Who Switch Gears to Fiction
By C. Hope Clark
The general population sees writers as creatives, like painters and poets, dancers and actors. Fact is, writers tend to fall into two categories: nonfiction and fiction, or reality and make-believe, and those who live predominantly in one realm struggle with tinkering in the other. The whole right brain / left brain conundrum.
I wrote nonfiction for decades before delving into fiction. After writing for the federal government then diving into freelance writing for magazines, websites, blogs, and podcasts, I decided I craved to write mysteries. Making the shift from real life to made-up tales took a bit of an adjustment, but with some straight-forward tips, I conquered the mountain.
Even today, I morph from nonfiction to fiction and back again in a snap. In an hour I can write a blog post, work on Chapter 10 of the latest manuscript, then shift to an editorial for that week's newsletter. I manage a site and newsletter titled FundsforWriters, a how-to endeavor for serious writers. It's twenty years old with a newsletter reading 35,000.
see below for 6 great tips!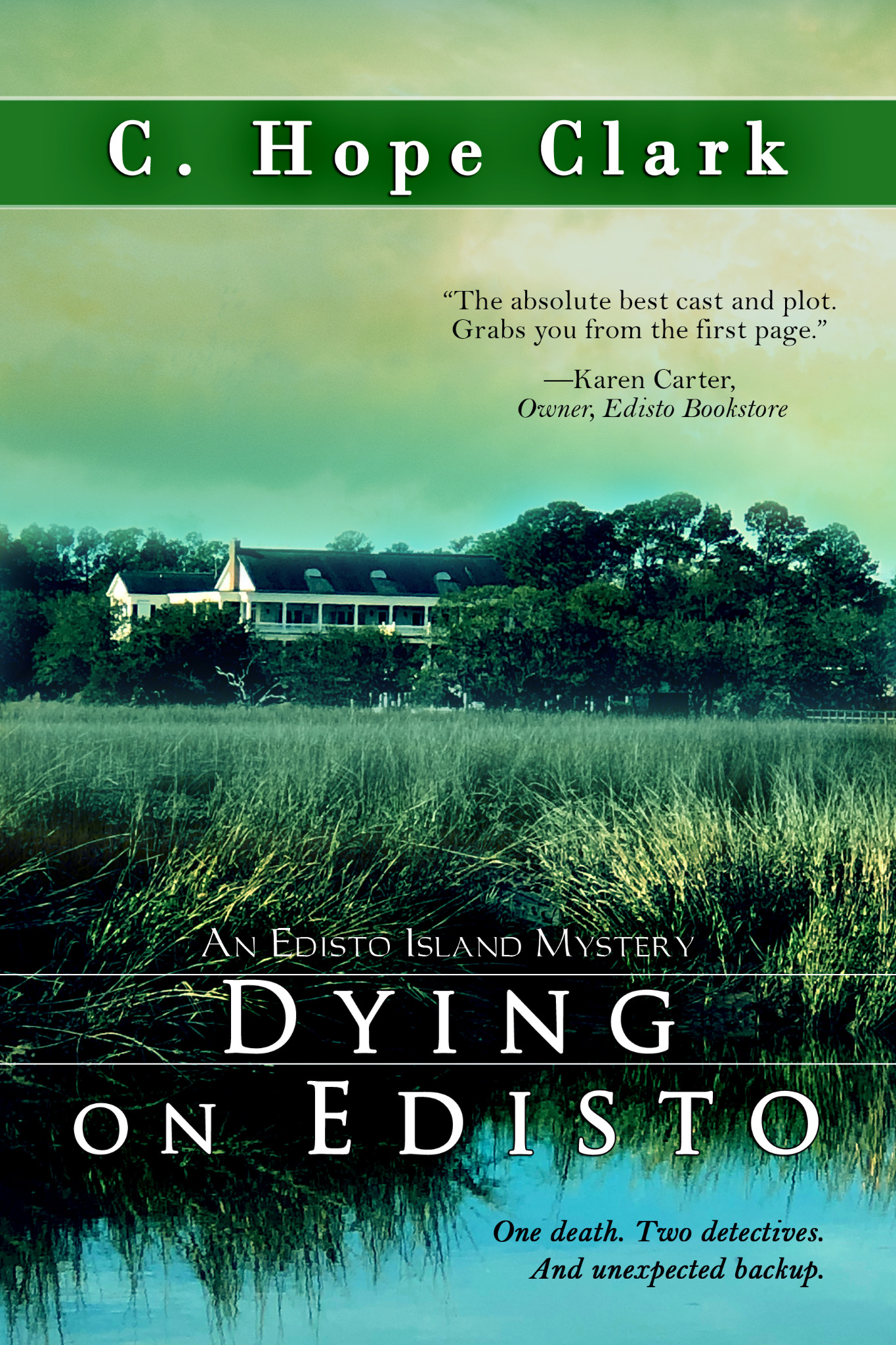 Just a week ago, however, I released my ninth mystery, Dying on Edisto, and signed a contract for two more novels. A day doesn't go by without my having to dance from one world to the other, and with practice, you can do the same.
1) Write to a specific audience. You write toward a market regardless what you write. For nonfiction, you might be more factual, how-to, educational, or motivational, but regardless, you understand the publication and the people on the other end who will appreciate the message. Your fiction is an entertainment production, and the readers are expecting you to write to genre. They want to disappear into a story. Picture them in your head. The simple effort of thinking audience can give you a sounder mindset and stronger voice.
2) Read more of similar material. . . while you're writing your project. Digesting nonfiction, especially on a similar topic, while you are drafting a piece, puts you in the more proper frame of mind. However, when I'm in the midst of a mystery manuscript, I devour good mystery fiction. It incorporates the type of muscles I need, engaging the necessary side of my brain needed to write better. Reading in the world you're writing keeps the correct gears oiled and functioning smoother.
3) Pick a time of day to write nonfiction versus fiction. The simple tool of time can put your brain into the proper mode. For many years I wrote fiction at night, when the world was asleep and email practically dormant. No distractions, setting my imagination free. I penned nonfiction during the business day, because it felt more. . . business-like.
4) Or pick days to write nonfiction versus fiction. If you do not have the luxury of splitting up your days, maybe due to too few writing hours at your disposal, then set certain days for fiction and others for nonfiction. That way you are not torn or distracted, able to totally focus on the work at hand.
5) Become the voice you're writing. As a nonfiction writer, you are the expert, authority, narrator, or producer. You are taking facts, molding them into shape, and delivering them in a certain order to make the most impact. In fiction, however, the last thing you want is the sound of the author's voice. So you must become the character. In nonfiction you are writing about something. In fiction you are that something.
6) Shut off the editor. Having once been a prolific freelance writer, I recall writing to a sort of format. Once I had my assignment, I wrote to word count and structure. The piece was as much about the assembly as it was the content; I literally watched word count as I went. With fiction, however, you sink into another world using word pictures and telling tales, where pace and character empathy rule the day. You have no need for editing. That comes later. Way later. With fiction, forget the rules and just create. Drop those reins.
Over time, your mind will compartmentalize. Today I can flip from one to the other in the time it takes to open a different file, but that took years of practice. Truthfully, though, I write nonfiction ten times as fast as fiction. I lean left brain. However, that has taught me to allow more time for my fiction, and give it my best hours of the day.
Just like your problem solving shifts from writing to math, from history to economics, from science to art, your nonfiction and fiction can shift as well. With conscious effort, you can train yourself to juggle both, because by mastering both, you make yourself a more appealing, and more marketable writer.
C. Hope Clark is founder of FundsforWriters.com, chosen by Writer's Digest for its 101 Best Websites for Writers for the past 17 years. She is also author of two award-winning mystery series: The Carolina Slade Mysteries and The Edisto Island Mysteries. Her latest release is Dying on Edisto, available wherever books are sold. www.chopeclark.com
March 12, 2019

Treadmill Tuesday: The best podcast I found this week was....
The "One Plus One" series about creative collaborations, a Lennon-McCartney case study

Stumbled on to a fantastic podcast by Wondery Media called "One Plus One" about famous creative collaborations. (As in, literally stumbled on the treadmill trying to find a podcast and untangle my headphones while running, thus giving me a new idea for a column. Welcome to Treadmill Tuesday.) What happens when two geniuses come together? Sometimes, in creativity, contrary to the popular belief "it's all about me," two can be better than one. When there's chemistry, two can create more brilliance together--an inexplicable magic-- than a solo act.

In a 7-part series (free) about the songwriting team Lennon-McCartney, hosts Rico Gagliano and Faith Salie explore the meeting and early relationship, the creativity, genius, and competition of Paul McCartney and John Lennon. What can we learn from this amazing duo? You'll be riveted by this podcast as you imagine the two.

Based on the book, "The Powers of Two: How Relationships Drive Creativity," by Joshua Wolf Shenk (reviewed here by the New York Times; be sure to listen to the interview with Wolf Shenk -episode 7) it will make you think about the sparks in your own creative life.

The nature of writing work is often solo, but not...the editor-writer partnership is vital. Same with the pairing of an artist or photographer alongside the work. The best editors fuel our work, the best photographers capture the image you didn't see, the best collaborators can make you better. Has this happened for you? Do you or have you ever had a creative partner (editor, photographer, muse or collaborator) that helps you do better, be better, achieve more than you could on your own?
And no, I don't get a penny for a recommending this. Just enjoyed it.

Worth a listen and a thought.

-kmd
Jan. 29, 2019
The February issue of Northern Virginia Magazine is out, a magazine you'll want to pick up at the newsstands. It's not only the popular Top Docs issue, but the cover story, "New Hope For Cancer: A Cutting Edge Medical Center Arrives in NoVa," is one of the features I've contributed. Had a great opportunity to talk with Dr. John Deeken, an oncologist who is the acting CEO of Schar Cancer Institute for the article. Over a couple interviews, he talked about the vision for the center (seeing patients in a multidisciplinary way) as well as the hope for battling cancer: advancements in immunotherapy and molecular targeting drugs, and fighting cancer with personalized medicine. "We don't want patients to feel they have to go to Houston or New York or even Baltimore, we can do world-class care here in NoVa," he told me. You can read the piece here but in the print issue you'll get more: sidebars on pros and cons of genetic counseling, how to help a loved one with cancer, statistics, and a survivor's story. Lisa has great hope, great energy and great advice!
The magazine is available at Barnes & Noble, Wegman's, Harris Teeter, Food Lion, Giant, CVS and Walgreen's, and many more stores near you. You can also order it via their link.
.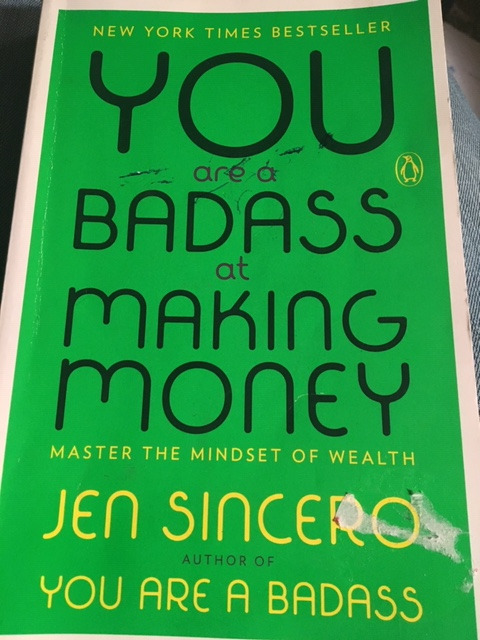 November 19, 2018
You Are a Badass At Making Money (Penguin)
For freelance journalists, photographers, creatives, solopreneurs, people who want to make more $, or even those who just need a friendly, funny & smart dose of serious financial motivation (read: kick in the a&@!), I recommend success coach Jen Sincero's new NYT-bestselling book, You are a Badass at Making Money: Master the Mindset of Wealth (Penguin Books, 2017). While I enjoyed her first book, You Are a Badass, (I purchased it at NYC's Penn Station while waiting for my train to DC-- and found it's a great motivational read when you're in money-making mode/business trips) Sincero really catches her stride in this book. It's better, more specific with what you're telling yourself about your ability to make money. It's about giving yourself permission to do well. Crisp, funny, unique. Her style is intelligent, down-to-earth, hilarious, heavy on the cognitive thinking. It's the way you look at money which is affecting you, leading you away from it...or towards it, she says. And it's the way you look at yourself, and money itself, that's so important when you're negotiating. I read her book--chapters include, "Best Practices for Busting Yourself," "Your Inner Wealth," and ways to change your perspective starting NOW--in a weekend, and read it shortly after listening to a Suze Orman podcast with Oprah on Women & Money. Do yourself a favor; check out both. They're empowering and inspiring.

Oct. 22, 2018
Book alert: an important read.
Every two minutes someone in the U.S. is sexually assaulted.
A writer-friend and colleague has just come out with a new book,
Shattering Silences: Strategies to Prevent Sexual Assault, Heal Survivors, and Bring Assailants to Justice (Skyhorse Publishing), and I wanted to share the info with you.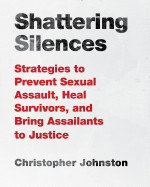 Author Chris Johnston is a fellow journalist in ASJA with me. He's written thousands of articles throughout his career, but he's now published a book that's an important read. He's compiled best practices from experts in the fight against sexual assault, and he joins us today here at the WriterKMD blog. Welcome, Chris.
Thank you, Kris. This is quite an honor and a pleasure for me. I'm fortunate to have met you at ASJA!
Why did you set out to write this? How long did it take you from idea to completion and publication?

Back in the fall of 2009, after serial rapist/murderer Anthony Sowell was arrested in Cleveland, a crime beat writer friend and colleague, Robert Sberna, asked me to work with him on a book about the Sowell case. I didn't want to write about the crime and the criminal, but Cleveland is my home, so I wanted to see whether we swept it all under the rug or actually stepped up. Fortunately, we did the latter. So we conducted interviews in the Mt. Pleasant neighborhood where he lived and committed his crimes; we spoke to police; we interviewed experts at CSU's School of Urban Affairs; we covered the trial, etc. After the trial, I realized I was more interested in writing about the solutions providers I had met along the way from Cleveland Rape Crisis Center, or CPD Sex Crimes & Child Abuse detectives or a Sexual Assault Nurse Examiner at Metro – a lot of the people who are part of the Cleveland section of Shattering Silences – and so Robert ended up writing the definitive study of the case. Really a marvelous, in-depth evaluation and chronicle of the crime. He's a bulldog and tracked down everyone involved he could.
At that point, I still wasn't sure whether it would be a book, but I pitched an article to Christian Science Monitor about how Cleveland had responded to this horrific crime and came out the other end with they key players and agencies out of their silos and working together and an emerging leader in new ways to address sexual violence. The article got a great response, so I said to my agent, John Willig, that I felt there was a book there, because along the way I had been introduced to professionals in other cities such as Detroit who were doing similar things and had Sexual Assault Kit Task Forces that were partnered with Cleveland and Memphis, so I knew it was a national story. I wrote the proposal and got a contract from Skyhorse the week before Thanksgiving 2016.
I finished the manuscript in August 2017, but near the end of the year, my editor asked me to write an epilogue pertaining to the #MeToo and #Time'sUp movements that had happened that fall. I finished that in early January 2018. The book went to press in February and was published in May. So the book had a really long gestation period, and I had no idea it would even be a book for several years, but by then it had become a passion project for me, and I wanted to see it through.
You've done so much work going to the conferences and programs, interviewing people who are making a difference: in Cleveland, Memphis, Detroit, for example. You seemed to gain cooperation and access from the investigators, the task forces, CPD. Was very moved by some of the stories of the healers, like the nurses, and other helpers, too, like the woman from Girls with Sole, or the trauma researcher who is trying to teach a medical resident-- who doesn't want to do a kit and has no idea how to do one-- about compassionate care, you've brought out dozens of stories. Your reporting was meticulous, did not miss a detail. Readers are right there at these programs and crime labs, etc., understanding the complexities of the issues. What do you think are a few of the biggest takeaways here-- what message do you hope gets out?

Wow. That's a tough one. My primary goal was to let people know that we possess this entire national infrastructure of professionals who deal with these cases every day. They do not work in isolation anymore. They work together. They help each other. They share best practices. For many it is not their job, but a mission. I feel like that's rarely part of the discussion when people talk about sexual assault. It's typically about the crime and the criminals. Well, there are thousands upon thousands of people who have been assaulted, and they need to be helped. That was another reason I wanted to write the book. When I dug into the statistics and started talking with the pros, I found it absolutely barbaric and abhorrent that that was where we were in 2009: approximately 300,000 sexual assaults annually, with roughly 80% of assaults unreported. So this victim-centered, trauma-informed approach proliferating now was something else I wanted citizens to know about. It is not perfect. We have a long way to go, but after multiple millennia we have finally made that turn to help victims/survivors not blame them. Well, many of us have, anyway, so we need to continue building on it. That's what's most encouraging to me.
Moreover, there are many ways citizens can become involved or have an impact, too. If you have money, donate to rape crisis centers or advocacy programs. If you don't have money, volunteer. They always need people to work the hotlines – after completing a training program – or just staff community events and so forth. If you're an artist, create something around a related incident, person or theme. And one of the most important contributions citizens can make is to remain informed about pending legislation or related policy reform and spur your legislators to actively participate in support.
Question on behalf of other writers. As a writer myself who has interviewed parents who lost children to tragedy, addiction, accidents, as well as people who have coped with life-changing diseases, I know these stories can be felt by the writer as you do them. How were you able to deal with such a difficult subject to discuss and yet separate yourself from the tragedy and sadness of some of these stories and provide something more service-oriented? Were you able to debrief while you were writing the book? What is your advice to other journalists who are reporting and writing on tragic stories? Your book maintained a hopeful tone.
That was the key. If what I saw were just random, isolated people or situations, I would have just done a couple of articles. Anyway, I've been asked that by a lot of people. -- WHY would you want to write about that? What was it like to deal with such a dark subject? – Quite honestly, I was so fascinated and challenged by what I was encountering and so impressed, encouraged and inspired by the people I was writing about that it became a journalist's, a writer's dream project. I truly was in the right place at the right time. For once! And so it was quite rewarding. I couldn't wait to start writing, and that was the easiest and most fun part, after all of the reporting, shadowing and interviewing. I think part of it is my personality, too. You know me. I'm fairly low-key. I'm a good listener. I'm not that interesting myself, but I love to tell great stories, and I love to focus on solutions, so again, it was the ideal project for me.
So, I never really felt down or depressed or in the dark, because I wasn't writing about just the crime and the criminal but about the people in white hats, as Cuyahoga County Prosecutor Rick Bell who heads the SAK Task Force says. I really believed no one else had written this book, and I'm going to share all of this amazing work with the world. All of that is quite different from actually counseling people who've been assaulted or interviewing them as a detective. They all need to be conscious of vicarious or secondary trauma. The survivors I interviewed were all in pretty good shape. It wasn't easy, and there were plenty of tears, but they were all at much more hopeful stages in their lives. That is why I will do anything to support survivors, because I have seen the success they can have in not just surviving but thriving. Ultimately, it did feel good to bring light into the darkness surrounding this topic.
What kind of feedback have you gotten, and what would you most like people to know?
Shattering Silences has gotten great reviews nationally, and professionals who've read it, family, friends and colleagues who've read it all find it compelling and are impressed with the amount of reporting that went into it. Again, I didn't know it would be a book when I got started in 2009 or that I would work on it for almost nine years and so on, but as I said, it became a passion project for me, and I wanted to do it right.
Mainly, I want people to know that it is a very readable book. Each chapter is a profile, as I did not want to pile on and batter people with statistics and an academic study. It's very much about some very dynamic, multi-layered characters and the work they're doing to radically change what had been an extremely backward approach to correcting a social problem.
And thank you for listening to my sermon, Kris! And for all of your support. I couldn't have done it without my ASJA pals!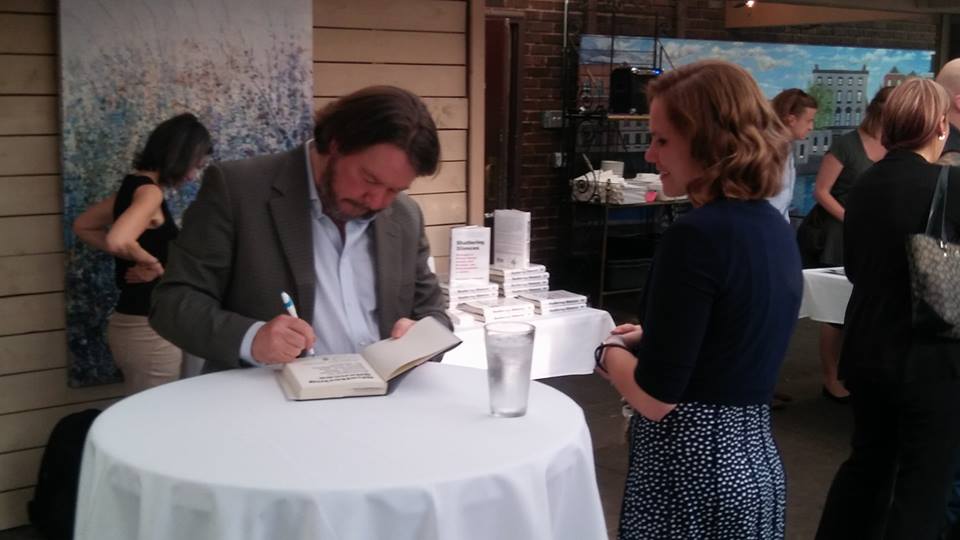 Oct. 11, 2018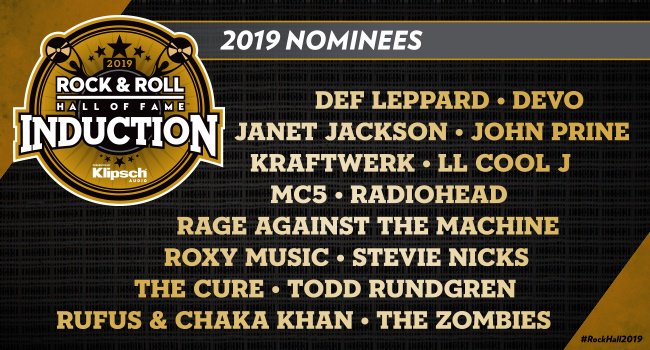 Have you cast your fan votes yet?

The Rock & Roll Hall of Fame in Cleveland, Ohio, has just announced its' nominees for HOF induction for 2019.

According to their website, ballots are sent to an international voting body of more than 1,000 artists, historians and members of the music industry. Factors such as an artist's musical influence on other artists, length and depth of career and the body of work, innovation and superiority in style and technique are considered. To be eligible, an artist or band must have released its first commercial recording at least 25 years prior to the year of nomination.

But--fan vote counts too. From Oct. 9 to Dec. 9, the public gets a chance to
choose their top 5 for a "fans' ballot" that will be tallied along with the other ballots to choose the 2019 inductees. Fans login to vote, but can vote once a day at rockhall.com. (In 2017, Journey --one of my favorite bands--was inducted from the fan vote. By the way, have you checked out Steve Perry's new album, Traces? I downloaded it yesterday, and it's excellent. Soulful, bluesy. And I think you can hear his actual heart breaking when he sings about the loss of the love of his life a few years ago, to breast cancer. Heard a moving interview this weekend on Sirius with he and Katie Couric. The pain of that deep loss fueled his writing again.)

Anyway. If you haven't seen the museum yet--make the trek. It's definitely worth a visit to Cleveland to learn more about the story of rock and roll. Between the memorabilia, an excellent movie on rock history, rockumentary stories, the exhibits--rotating and permanent, video kiosks of honorees' career highlights, the sheer amount of information, the previous year's inductees' exhibit (last year's included Bon Jovi, Dire Straits, Bon Jovi, Cars, Nina Simone and Sister Rosetta Tharpe) it's incredibly informative and fun. Plan to spend the day. Check out all they have here.