My philosophy: Why I Write
Two reasons: 1. Because I can't not write. 2.) Because I care.

Sorry for the double negative, but...I can't not write. It's in my blood. It's who I am. Have written my entire life, since the days I created a neighborhood newspaper in my basement as a kid.

Now, after earning a journalism degree with honors, internships, and a few decades of professional experience, mostly covering health & wellness, public safety, family/parenting, psychological and sociological issues, I care even more about storytelling. From pitching editors to covering stories-- to researching for a good, sound story-- to interviewing sources and then transcribing for accuracy-- to writing, polishing, revising and proofing pieces to your word count before I file, I spend time on the story you assign me. I care about a story. It is more than just content.

Writing a solid, credible, compelling story still means something. Some say in this era where anyone can hit "post," journalism degrees are obsolete now, but I say no. Good editors still want good stories; their readers deserve it. So, they hire a deadline-driven writer who is a solid, trustworthy, consistent producer over time--one who can make a story readable and credible--because then readers will trust their brand.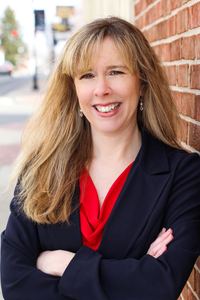 How I approach a story

For me, I want meaning to my work. I've written professionally my entire life, interviewed hundreds, maybe a thousand people. But the stories that keep me roaring through the day and awake at night are the ones that might help someone. While as a journalist I've interviewed expert professional sources extensively--physicians, psychologists, therapists, authors, surgeons, specialists, teachers, administrators, federal agents, government executives and law enforcement officers to give information and context--it's the human story that means the most to me. It's the why.

My own heart breaks as I listen to brave people tell me their stories, giving hope, encouragement, warnings and information to readers out there. These interviews made me pause:
The parents who lost their only child to an abdominal blow in a high school football game; surgeons said his liver was like "sewing Jello." The parents now advocate an athletic abdominal protection shirt to save other kids' lives....
The parents who lost their children to heroin overdoses after opioid addiction from school sports injuries, and now have foundations to educate others....
The widow of one of the first African-American deputies in a LA parish who has been waiting for 50 years for witnesses to come forward, telling who in the KKK ambushed him...
The LAPD police widow whose husband kissed her goodbye before work, never to return, because, as their son watched, he was gunned down by a defendant...
The mother who lost her only son to suicide, which she believes is from CTE and a lifetime in football...
The baseball fan with ALS who is inspired by Lou Gehrig...
The survivors of breast cancer, melanoma and heart disease...
The NCAA point guard who is doing yoga in the locker room before a Sweet 16 game...
The teenage mother who placed her baby for adoption... The teenage parents in a teen pregnancy class... The father whose family friend molested his daughter, and then when he was not convicted, the "friend" then taunted him over Xbox.

People want to tell their stories so they can help others, and offer hope, encouragement, and validation to readers. No one should ever feel alone.

Writers, editors, publishers & sources are about helping, informing, inspiring, and relating to readers. I'd love to bring this passion for storytelling to write for you and reach your readers. Let's talk.